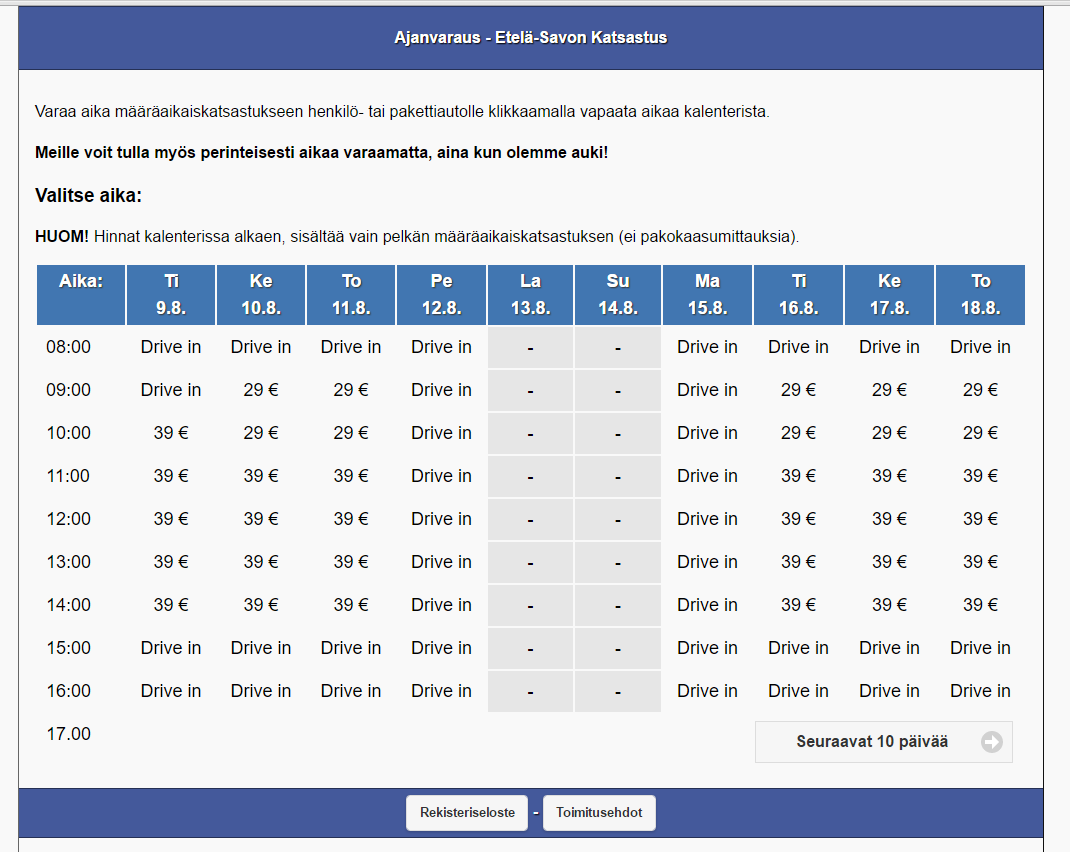 This is a custom time reservation system I made for a client as a real job, and sorry, it's only available in finnish. As it is still in use and being developed, I won't go that much into details, but it features multiple different offices and the price system is quite complicated, making it possible to handle variable amount of slots and prices in a one slot.
I've been doing this in a short stints, the first version came out in 2010 and since that it has been developed a lot, now it uses more modern approach with jQuery Mobile for reactive layout and styling, some elements are using full AJAX and over all, while it's still based on a very old, basic PHP I made back in 2010, it has a lot of new stuff in it and it has been converted to modern PHP.
It used to use Zend library, but after they didn't update some features anymore, it is now based on some Google libraries and mostly on my own code.
Also, most of the online payBackend admin panelment system is provided by Maksukaista / PayByWay. I only made the integration to my custom system.
There is also an extensive, custom backend system for customizing the prices and so on, but for security reasons I won't mention more about it. It looks a bit raw to minimize the costs involved, but is very functional.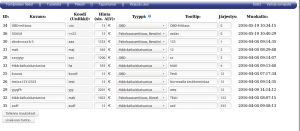 Check out the whole site at http://www.katsastus.fi if you want to see it in action, or are in need of car inspection. 🙂
Rights to the code and program belong to Katsastus.fi also, so if you are interested in it, contact there for more information.