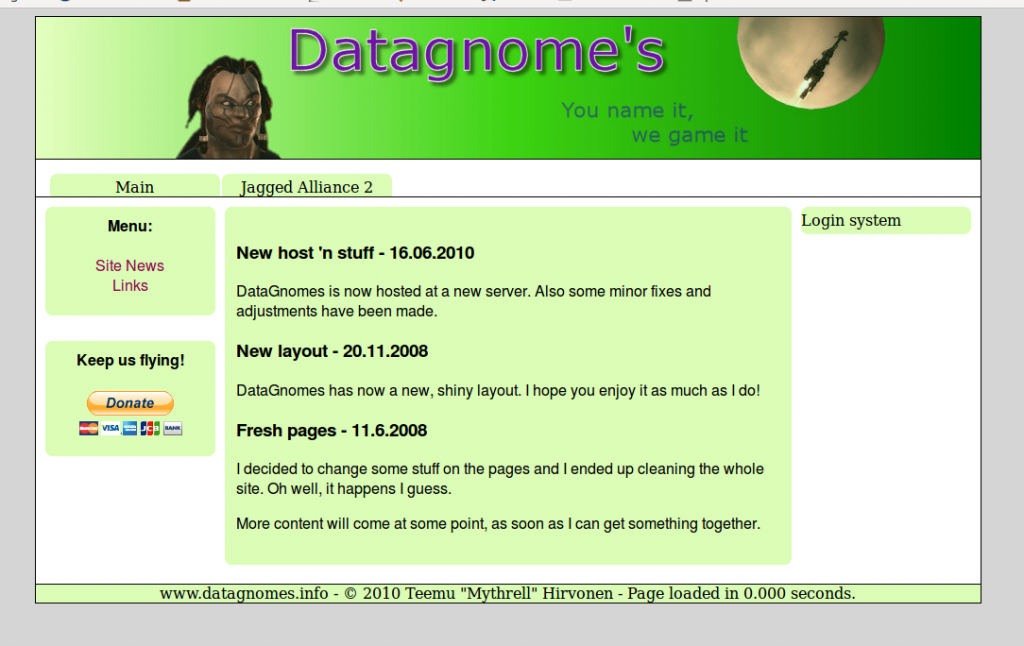 This was the original site I made for the now removed Datagnomes.info url back in 2008. As it was a custom in my projects back then, it was centered layout with 800×600 as a resolution.
I rented a virtual server to host these sites, so it was a debian server running apache, just like it is today.
That was a time when both wordpress and Joomla were out, but I deemed them to be overly complicated and I decided to make my own website engine.
It integrated into phpBB, using its login and account management system to authenticate users and offer seamless login to the forums.
It also had database based system where you could dynamically add menu items and content, without need to edit the files via editor. This version is lacking those features as setting them up to be functional again would be a lot of work.
I still had no clue about web design, so I figured out that green is a good color to go. There was an even more greener version, but after some feedback I reduced it to this.
Rounded corners were a hot feature back then, and there was a javascript library which handled those so I included that as a feature.
Ultimately I abandoned this project due to not having any use for it, and as both Joomla and WordPress started to really dominate as the easy to use and setup system.
It was still around for a long time between 2008 and 2011, until I moved to Joomla. And then WordPress. And then WordPress again. This might be a fourth completely clean wordpress install right now.
All pictures were from a game called Eve-Online, a game which I used to play a lot. Also, the Jagged Alliance 2 section held my JA2 mod page, which I will probably put up as a separate project as it was my entry into C++.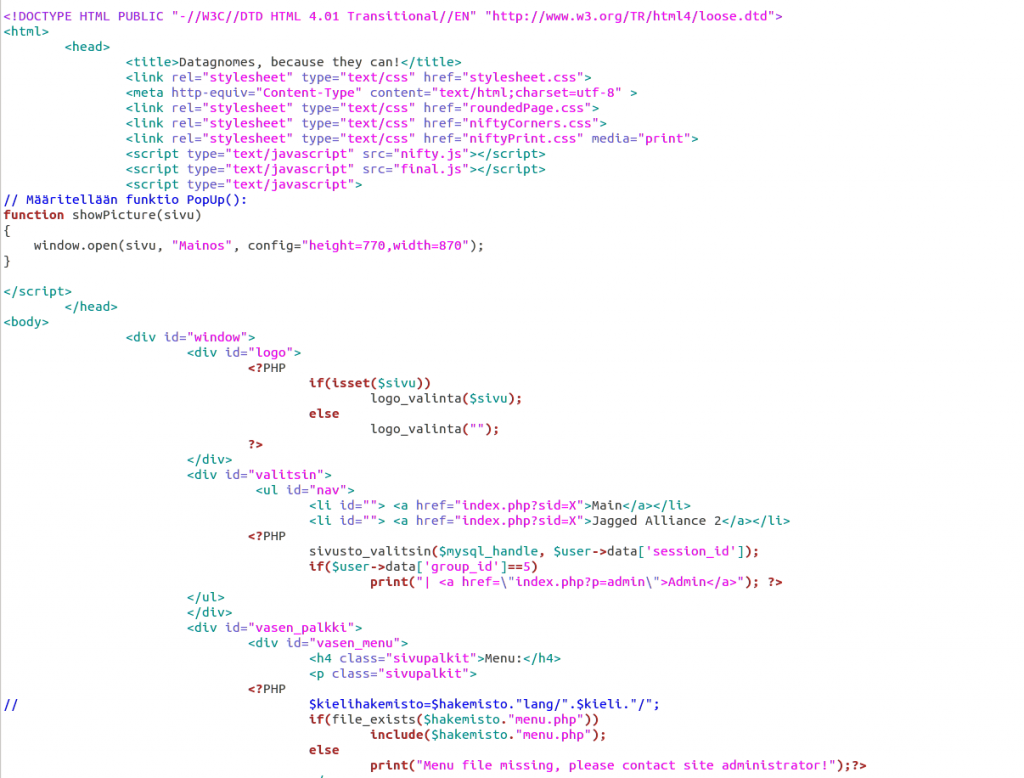 As you can see from the code snippet, back then it was still largely accepted in the industry to vomit PHP in middle of HTML in smaller projects.